The proven program for busy, high-achieving women who want to gain control of their health and use it as a tool for continuing to lead their crazy lives and achieve their big dreams.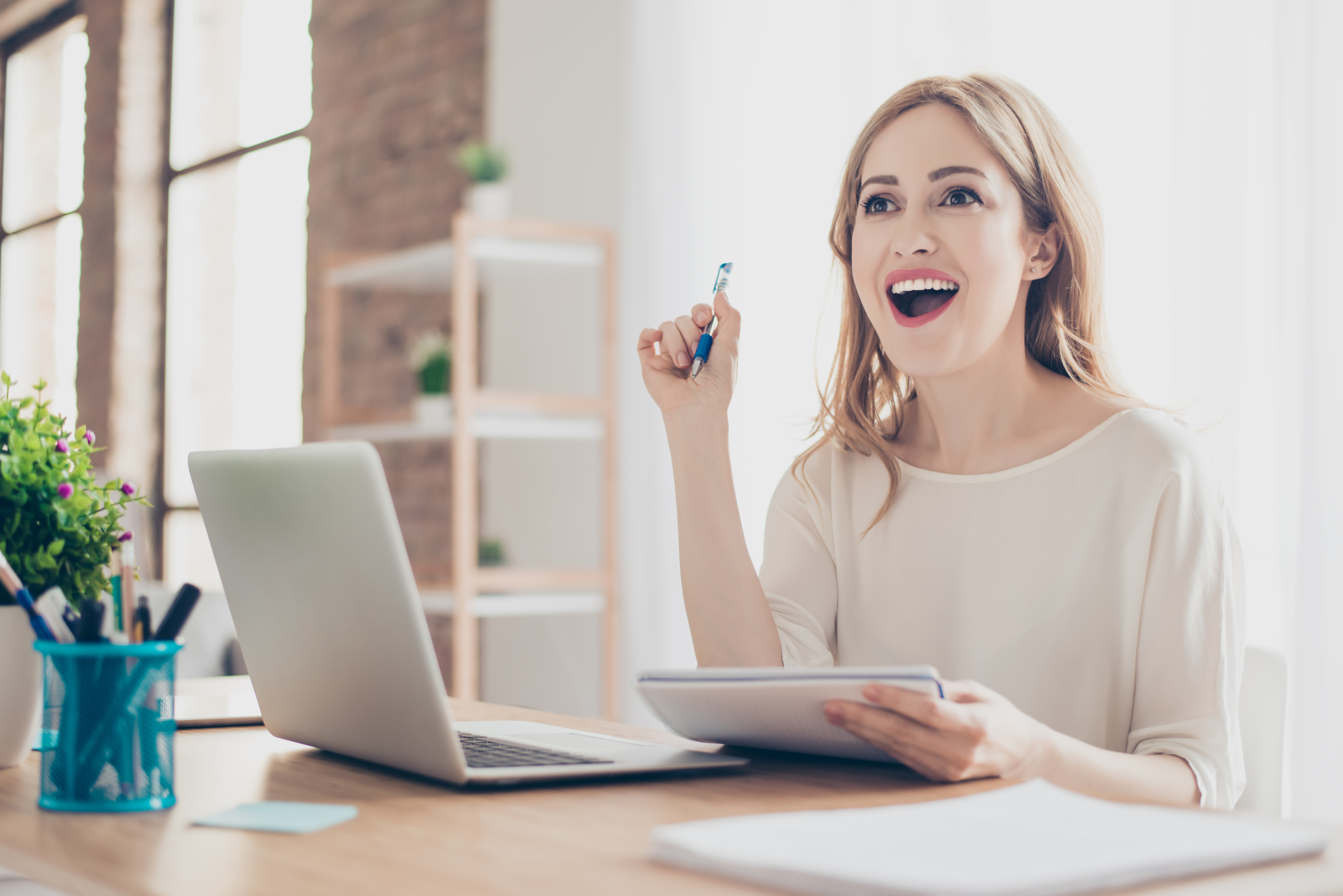 The Price You Pay For Being Busy
You've always been a go-getter, overachiever, and someone who does the most. But lately you don't have the energy to go all out like you used to.
Yet you're still trying to do everything — work a full time job, take care of your family, hang out with your friends, volunteer in your community, and all the things that come with being a busy working woman.
You're doing it all — but it comes at a cost.
You're paying with your health.
You see it every day.
You're tired all the time. You're relying on coffee and naps to get you through the day.
Your jeans are starting to get a little too tight. Weight never used to be an issue, but lately the scale has started creeping up.
Those minor aches and pains are becoming more persistent. Sitting at your desk all day leaves your back and neck cramped up all night.
You're cranky, stressed out, and not doing anything to manage it day to day. You're just trying to get through it because you're the kind of person that gets things done.
You know you should be eating better. You know you need to exercise. And you'd definitely feel better if you got more sleep.
But when it's dinner time and you've still got a million things to finish before you go to bed, takeout wins over that healthy home cooked meal.
You have to stay sharp if you want to continue taking over the world, but you're literally killing yourself by not paying attention to your health while achieving everything else.
You've achieved so much in other parts of your life, but your health continues to to be a source of frustration.
Because no matter what you try, you always slide back into your old habits.
You're probably making the same mistake most people make when it comes to creating new healthy habits.
Instead of looking at what works in your current lifestyle, you think you have to make big, sweeping changes to see a difference.
You promise yourself you'll batch cook a week's worth of lunches on Sundays. Or you'll go to that cardio kickboxing class every morning before work. Or you'll cut out sugar and only eat dessert on your birthday.
But in reality, those big changes with rigid rules are hard to keep up.
Most of the time you end up failing and feel worse than when you started.
The problem isn't you.
You can absolutely reach all your health and fitness goals.
You know you can conquer this. But what you're doing now isn't working.
The problem is the approach.
Stop Making It So Hard
Here's a truth bomb for you — this health and fitness stuff doesn't have to be hard.
Done the right way, it can feel easy and doable — no matter how busy you are.
It's not about completely changing up your lifestyle to follow the diet and exercise routine of an Instagram fitness model.
What's most important is fitting things into your current lifestyle. That way you can maintain your success instead of sliding back when things get too hard.
Instead, you live more efficiently by finding what works in your already ridiculously busy life. Once you figure that out, you'll have the energy to keep it up for years to come - no matter how many tedious meetings, toddler meltdowns, and friends' destination weddings come your way.
Let's Make This A LOT Easier
There's an easier way to make sustainable and manageable lifestyle changes.
Introducing...You, But Better
The proven program for busy, high-achieving women who want to gain control of their health and use it as a tool for continuing to lead their crazy lives and achieve their big dreams.

With a combination of online learning through videos, worksheets, and one-on-one online coaching (VIP program option only), we'll take you from an overfunctioner who is on borrowed time with her health to a high functioner who is absolutely nailing it in life with the support of her healthy lifestyle.

Instead of fighting against your lifestyle by trying to shove in things that don't fit, you'll make changes that work with your busy schedule.
This program will help you think hard and do the work once so you can put your health on autopilot and stop worrying about. This is a one and done solution, not constant work that leads to you saying, "Ahhh, screw it" in six months.
Over the next 6 weeks (or whatever pace you prefer!) you'll get this handled. It won't be something you have to think about anymore because it will just be part of your routine. You'll finally create a healthy lifestyle that's easy to maintain.
You, But Better includes 6 focused modules to fast track your healthy transformation. You can also opt for the extra accountability of the VIP program which also includes 6 30-minute one-on-one virtual coaching and 4 months of unlimited email access to me.
Here's How It All Breaks Down
Module 1: Goal setting
Creating an exciting vision so you can see the future you're working towards
Setting SMART goals you're sure to achieve
Tracking goals so you can course correct before you motivation
Module 2: Mindset
The mindset missing link that makes all the difference for lasting habit change
The trick to rewiring your brain to make your success inevitable
Surefire ways to get unstuck when you're spinning your wheels
Module 3: Fitness
The difference between activity vs. workouts and why it matters
The 3 fitness activities to work towards
How to make it work in your life, no matter how busy you get
Module 4: Nutrition
The lowdown on "diets" and how you should eat for your goals
Getting a handle on emotional eating so you can end the binge/guilt cycle
Handling eating out when you're trying to eat better
Module 5: Stress management
The importance of rest days when you're always going
Ways to relax when you're always wired so you can get more rest
How to find time for self care when you're always taking care of everyone else
Module 6: Energy management
Getting more and better quality sleep that leaves you more refreshed than Sleeping Beauty
How to fight the afternoon energy slump without drinking another cup of coffee
Maintaining your energy when life gets crazy
Each module includes videos and worksheets to help you work through the material.
Do you want more accountability? Choose the VIP program to also get 6 one-on-one coaching calls. These private 30-minute sessions are tailored to your individual health goals. You'll also get 4 months of unlimited email access to me to ask questions and get support ASAP.
We'll meet each week to set goals and change your habits for good. You'll also have support to work through any challenges or roadblocks that get in your way.
That continued accountability is so important for making changes that stick. So many clients have told me that if we hadn't been meeting along the way they never would have accomplished their goals.
"Kelly really cares! She's so patient and interested in making this work for me." - T.M.
Life After You, But Better Looks Like...
Your best self is not that far off. Within a few weeks you'll start to see some major changes.
The kind of changes that make friends ask what you're doing differently. They can't put their finger on it, but something's changed. You look better and they notice.
You'll have way more energy. You won't feel tired all the time, waking up will get easier, and you won't even need a nap!
Your skin and hair starts to look amazing. Even without a complicated beauty regimen you have a natural glow.
You'll find yourself less cranky — something your family will thank you for!
When you feel well and you've taken care of the health part of your life, you can get into your flow state, your genius spot, and use your body to power your purpose.
"I didn't think I could do it. I almost quit a few times. You were right about making sure my plan fit in with my schedule because I would have completely failed otherwise." - S.M.

You, But Better is backed by a 14-day guarantee. Test out the program for a full 2 weeks. If don't see the program working for you, contact me for a full refund.

I've tested this system on myself and hundreds of clients with a near-100% success rate. I know it can work for you too!
Here's what you get when you enroll today:
Instant access to the learning portal
All modules, ready for you to start work on the new you
For VIP program clients: 6 30-minute one-on-one coaching calls and 4 months of unlimited email access with an experienced coach in your corner to help you crush your goals
"Thanks for helping me with this weight loss goal. I'm going to wear a bikini for the first time when I go to the beach this summer!" - K.K.

Your Instructor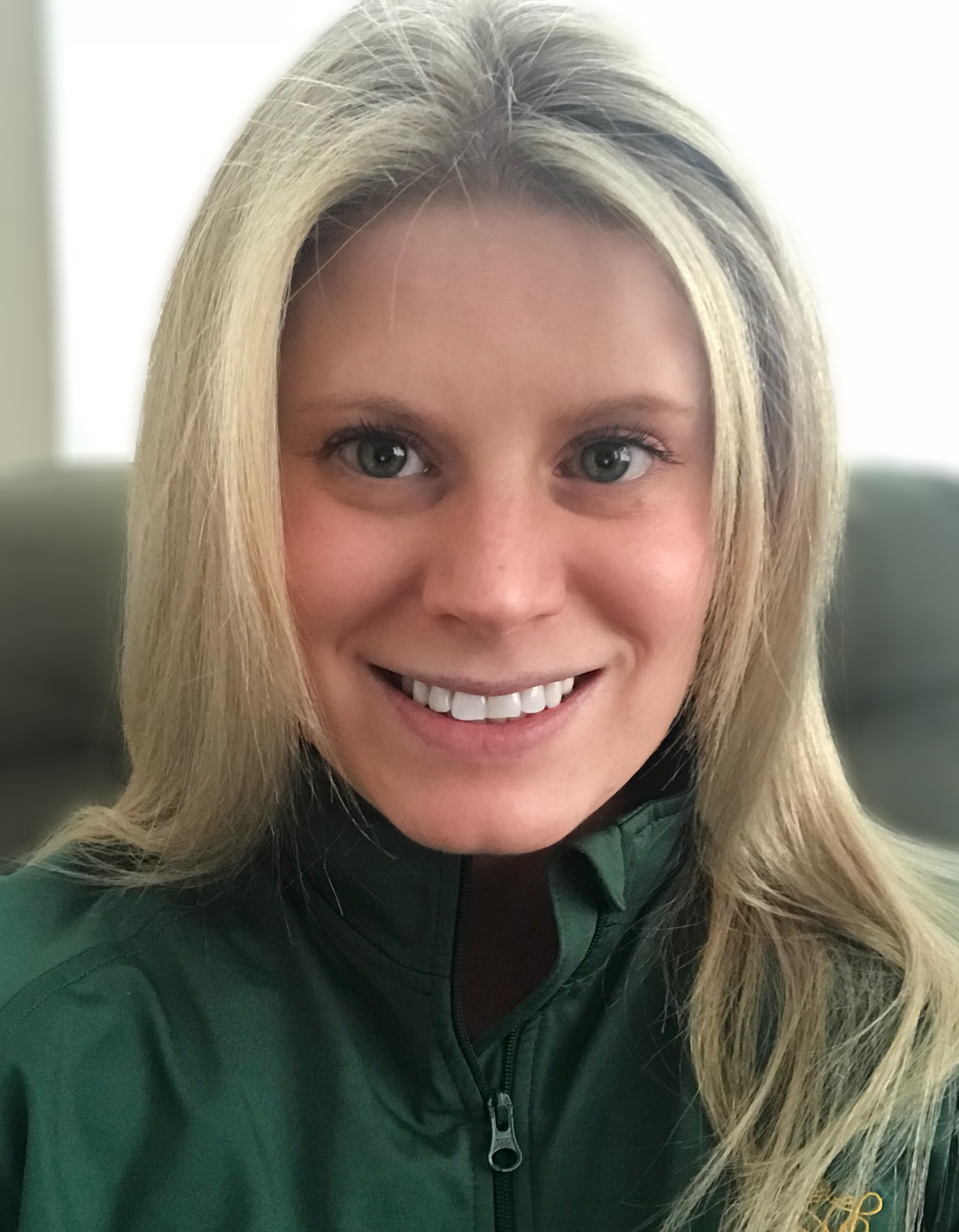 Hey there, I'm Kelly Morgan.
I am a health coach, professor, and health motivation expert. I've been featured in places like Self, Thrive Global, Healthyway, SheKnows, and on multiple podcasts.
I have Ph.D. in Health Communication, specializing in fitness motivation. I'm also a certified health coach, personal trainer, fitness nutrition specialist, fitness instructor, and yoga instructor.
I have worked with hundreds of busy, high-achieving clients and students looking to lose weight, eat better, improve their fitness, be more energetic, and reduce their stress. I've helped them go from struggling to having a plan they stick to to reach their health goals.
In my coaching, I use proven methods backed by psychology, sociology, and behavioral studies. It's all about working with your brain to make changes that work — not fighting against it.
My work with clients is all about helping people change their habits. We work together to set goals and then figure out what would actually work for you to reach them and maintain them. Once you figure that out, the rest is easy!
Frequently Asked Questions
What level do I need to be at to join You, But Better?
Total beginners are welcome! This program doesn't involve following an intense workout schedule, strict meal planning, or meditating on a mountain top. It's about making small, manageable changes that help you feel better.
How many hours will I need to spend on this program?
This program is all about making things work within your busy schedule -- not piling more onto your plate. Just 1-2 hours per week to work on course materials and do your accountability calls will be plenty to start seeing results.
How long will it take to reach my goals?
The exact timeline will all depend on your goal(s) and where you're starting from. When I've done this program in the past, most client were able to get through the content in six weeks and see immediate success. From there, it's about maintaining what you've done, making small adjustments, and tracking your progress. Most client take an average of 2-3 months to fully reach their goal.
What should I know about the VIP program?
The You, But Better VIP program gives you the best of both worlds. You get to learn at your own pace with the training modules, plus, you'll get tailored support with one-on-one coaching (6 30-minute one-on-one sessions) and 4 months of unlimited email access to me.
Most health courses and programs leave you on your own to implement what you learn. They lack accountability and don't offer support when you get stuck. In You, But Better VIP, the accountability is built in. We'll tackle any roadblocks that come up on our coaching calls. I'm here to make sure you succeed.
When will I get access to the modules?
Right away!
How long do I have access to the course?
How does lifetime access sound? After enrolling, you have unlimited access to this course for as long as you like - across any and all devices you own.
How long do I have to schedule my coaching calls (VIP only)?
After joining, you'll have 3 months to schedule your coaching calls. Ideally, you'll schedule a call each week for 6 weeks, but if you're busy/traveling and need to meet less frequently that's okay.
What's the refund policy?
You have 14 days to test drive You, But Better and make sure it's the program for you. If you're not happy, contact me within 2 weeks to get a full refund. I'm all about finding something that works for you, and if I'm not it, no problem!

Still on the Fence?
You're ready to jump into You, But Better with both feet if…
You're getting back to eating healthy, fitness, stress management, and feeling great, and you want to get it right from the start.
You're not looking to waste a bunch of time researching habit building or exercise hacks. You want someone to show you how to work this into your lifestyle and keep you accountable so you make this change for good. Don't make it so hard - we'll keep you from being stuck in "analysis paralysis" where you are always fixin' to maybe think about starting something.
You've been struggling to make changes for WAY too long, and you're ready to fix it once and for all.
You've been trying to make better health choices and you're tired of disappointing yourself when you can't make them stick. You want to take care of this once and for all so it's a non issue.
You're a high achiever who's capable of getting stuff done in other parts of your life, even if your health is still a struggle.
You're driven in other parts of your life and you know you can figure this out — you just need some help getting started. You're not looking for someone to hold your hand and check in on you every day. But a little accountability is all you need to make this stick.
You're willing to put in the effort for your health NOW so that it's something you don't have to worry about later on.
You're ready to prioritize your health and make time for it so you can get this taken care of and move on. You're able to put aside at least 1-2 hours per week to work on course materials and schedule your accountability calls.
You know how good you felt before and you're excited to get back there.
You know how a few key changes and shifts in priorities will make a world of difference for your energy, appearance, and long term health. You're excited to make the changes to get you back to the best version of yourself.
You're ready to give it a risk-free try for the next 2 weeks.
With this guarantee, if you don't feel like the program's going to help you, you can get a full refund. This is the same program I've used to help hundreds of students make lasting changes - and on myself. I know it can help you too.